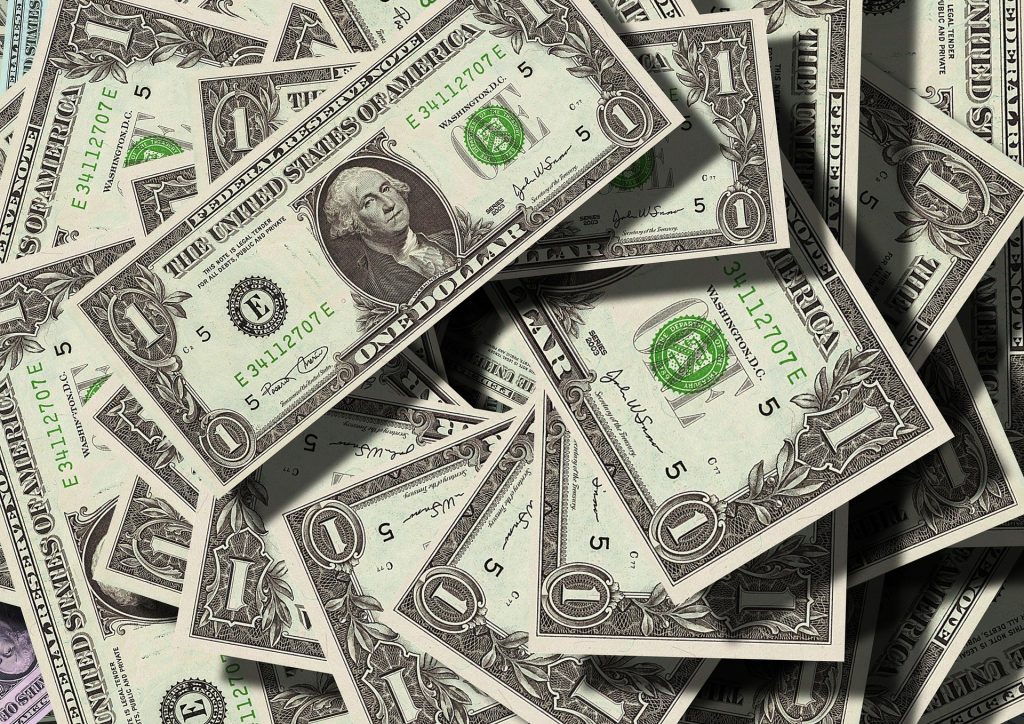 Credit repair software has gained a reputation as a lucrative low-overhead venture with sky-high profit margins. Some people are concerned that this seemingly simple way of making money sounds too good to be true, but it's legitimate. We'll explain why it's such a useful business model and share the secrets of being a resoundingly successful credit repair professional in today's market.
What Is Credit Repair?
Companies offering credit repair solutions assist individuals and businesses in raising their credit scores. As a fully managed service, it can also help its clients to choose the right credit options for their needs, and check that they're eligible before applying. The majority of your role consists of removing inaccurate negative information from your customer's credit scores. This includes liaising with lenders, collection agencies, creditors and credit bureaus on their behalf.
There are federal and state laws governing how companies in this industry conduct themselves to protect consumers. Some states might have strict requirements for licensing and registrations, while other municipalities might have none. You must comply with all regulations and laws to maintain an excellent reputation within the field. Some individuals view credit repair with suspicion, so it's our responsibility as professionals to demonstrate that we operate ethically, for the benefit of our clients.
Anyone with a strong work ethic and entrepreneurial spirit can start a credit repair business. Read on to find out more about what makes running this type of company such a moneymaker.
Why Does Credit Repair Have High Profit Margins?
The best thing about starting your own credit solution company is the relatively low operational cost. You'll need to invest in credit repair software, billing and payment software, and a website, plus educational resources to grow your knowledge-base. Aside from the necessary costs associated with running any business, that's pretty much it. In the beginning, you won't even need to pay staff — but it's best to have a scalable growth strategy in place for when you hit the big time.
Because the work you're performing is essential to many people, you can charge rates that reflect the impact you could have on their financial standing. Without the requirement of funneling your profits into overheads like property, production costs or repairs, you have the chance to keep or reinvest a large percentage of your revenue.
In today's tough market, there aren't many industries that boast low startup costs, low overheads and high profit margins. Plus, because you don't need a factory, shop or showroom for your business, you can operate virtually and avoid the risks and costs faced by industries that require a physical location.
How to Start a Credit Repair Business in 5 Easy Steps
If you think credit repair could be the perfect business venture for you, we've prepared a step-by-step guide on how to start your own company.
Step 1: Get the Mindset
All successful entrepreneurs know that the primary and most important tool they have is their mindset. The way you approach challenges dictates how effective you'll be in business. To reach your goals, you'll need to live and breathe your company's values and work tirelessly. Obstacles should be met with a solution-focused approach — remember, a positive attitude trumps everything.
Become a Specialist
Before quitting your job and declaring yourself a credit repair specialist, be sure to conduct plenty of research. We'd recommend taking an educational course, either remotely or in person, that gives you a professional insight into the credit aspect of finance.
Money is incredibly personal, and vital, to everyone. As such, you need to establish yourself as trustworthy in order for people to trust you with their finances.
Additionally, you'll need to have an in-depth understanding of the terminology, regulations and various dispute strategies. Some of the most common methods of raising disputes with creditors include:
Disputing nuances, like charge-offs and late payments
Disputing inquiries
Disputing collections
Removing old and outdated addresses
Perform a credit freeze
Take the Leap
Sometimes, individuals who are interested in starting a credit solutions business think it's possible to continue working full time while they build their business from the ground. Unfortunately, we've never seen anyone turn a profit this way.
While you should study hard and get your ducks in a row before you leave your job, you'll need to be available to clients and creditors more than part-time once your company is operational. Additionally, most people need to spend at least six months working full-time on their business plan and set up before opening their virtual doors for business.
Step 2: Create a Business Plan
All profitable enterprises began with a thoughtfully created business plan. Before even thinking about reaching out to potential clients, you need to have a well-constructed business plan in place. This is an excellent time to reach out to fellow business owners and ask them for tips and advice.
Make Sure You Include a Pricing Model
There are two ways to charge your clients — either charge per deletion or charge a monthly subscription. The latter is preferable, and it's more conducive to growth because you're getting guaranteed revenue.
Build a Website
Once you've got a business plan in place, it's time to build a website. This is your storefront and the main point of use for clients, so make sure it reflects your brand values and inspires trust.
Trackstar Credit Repair has partnered with GoDaddy to get you a unique domain to build a credit repair website at a discounted price.
Step 3: Grow Your Network
The external factor with the most influence on your ability to succeed is your network. To get leads, grow your reputation and expand your reach, you'll need to have a pipeline of clients. Once you've learned how to network and develop the right partnerships, you're ready for the big time.
Affiliate partners are companies that you can share a mutually beneficial relationship with, even if you don't directly require each other's services. For credit repair, this includes mortgage brokers, auto dealers and other lenders that are often in a position to turn down people's requests for credit.
Corporate partners are local enterprises that provide you with services, like legal firms, accountants or IT professionals. If you can foster genuine bonds with individuals from these organizations, you'll grow your reach, get referrals and have plenty of places to turn when you need advice.
Marketing should be your secondary means of reaching your target audience, after networking. Bear in mind, marketing costs money and networking is free.
Step 4: Develop a Clear Marketing Strategy
While your network is the most critical aspect to focus on in the early stages, you should plan ahead with a sensible and thorough marketing strategy. Provided you're doing everything right, in a year or two's time, you'll probably need to scale up your enterprise. Streamline your marketing funnel and identify pain points along the way to build a watertight plan for future growth.
After a while, you'll gain a good idea of what your customers expect from you. The better you understand expectations — the better you'll be at delivering them, retaining clients and expanding your client base.
Step 5: Get Automated
Your four main functions as a credit repair professional are:
Attract and onboard customers
Obtain and audit the client's credit report
Raise disputes and write follow-up letters to creditors
Keep customers happy
Credit repair software can automate the majority of these processes, making them almost effortless. This leaves you free to analyze where your leads are coming from, so you can focus on strategies for expanding your network, as well as keeping your clients satisfied. The best credit repair software can also help in the following ways:
Customer management software lets you track clients and manage customers from anywhere
Dispute management, so you can store, edit, print and send letter templates
Oversees unlimited employee and user management
Sends automatic SMS messages and emails to notify clients and referral partners
Customized welcome emails for prospective clients, partners and brokers
Sales CRM lets you and your employees make appointments, keep notes and track and convert leads
Keep track of affiliate referrals
Manage referrals
Communicate easily with brokers
Credit Repair Laws by State
Credit repair is not a scam: the Credit Repair Organizations Act prevents companies from mistreating consumers. Furthermore, each state has specific laws regarding how a credit solution company should conduct itself. We'd recommend gaining a clear understanding of the legal requirements that apply to operating a credit repair business in your locale.
Trackstar Credit Repair has shared a resource that gives you detailed information about credit repair laws by state.
What's the Best Credit Repair Software for 2020?
Now you're ready to become a credit repair millionaire; you'll need to invest in credit repair software to run quietly in the background as you generate leads and convert them to sales. With Trackstar Credit Repair software, you get your own database, a discounted domain name of your choice and unparalleled support from a team of experts. Get in touch today to find out more.