Autoresponder Systems (Prospect, Client and/or Broker)
The perfect sales tool! The Autoresponder will sell all of the leads in your system for you. Create personalized timed emails for your prospects to receive. Send an email on day 5 that says "Hi John, it's been 5 days since we've received your information", or on day 14 "John, we see it's been 2 weeks since you first inquired. You should enroll!", etc.
There are three separate autoresponder systems. One for Prospects, one for Clients and one for Brokers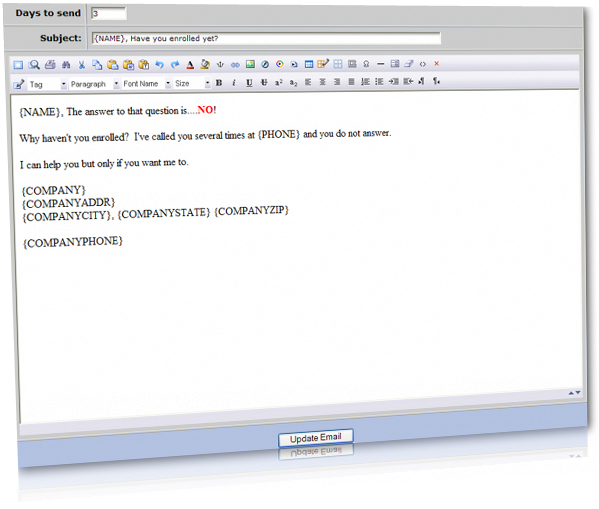 ---
Learn More About TrackStar
Schedule a live demo with one of our credit industry "gurus" to learn more about the numerous benefits of outsourcing, or call us at (480) 535-5640.